Well-known presenter Richard Keys has questioned why Everton have not yet signed Conor Coady on a permanent basis.
His claim came on Twitter prior to Everton's loss against fellow relegation rivals Wolverhampton Wanderers – a game that Coady wasn't able to play in due to him being loaned from the Midlands outfit.
Despite racing into an early 1-0 lead at Goodison Park, Everton were dealt a cruel blow by conceding a 95th-minute winner as Wolves hit them on a very efficient counter-attack, which may well have not happened had Coady been on the pitch.
This is what Keys was likely alluding to when he asked why Everton hadn't signed the defender permanently to ensure he could play in such a big game like the one yesterday.
He wrote: "At only £4m – why haven't Everton made Coady's move permanent in order that he could play today? They've said they want to sign him – so do it. Or does their decision not underline how deep their financial problems really are?"
Should Everton sign Coady permanently?
Yes!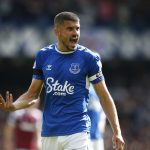 No!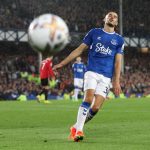 TIF Thoughts on Conor Coady…
Frank Lampard will have likely been desperate to have someone of Coady's quality and leadership in such an important game as yesterday's was, but one player certainly doesn't make a team – so the loss can't be pinned on him.
However, the fact that Everton seemingly only have to pay around £4.5m for Coady would beg the question as to why the Toffees haven't activated that clause sooner given he's started every game apart from the Wolves loss in the league.
It may well be that Everton can't actually sign Coady until the summer, but even if that is the case, there have been no noises to suggest the Toffees have made moves to activate this option in advance, which could be concerning.