Everton manager Frank Lampard has recently suggested he cannot deny the notion that the Toffees are already in a relegation battle – and TalkSport man Gabriel Agbonlahor has been left stunned by the 44-year-old's comments following their recent defeat on Boxing Day.
It was a disappointing return to Premier League action for Everton following the World Cup break on Monday with a late winner denying the Toffees any points.
After the game, Lampard was questioned on whether his side were among the teams that should consider themselves in a relegation battle, to which he replied: "We're in one. It is what it is. This is the Premier League, we've got to fight, be together, and that's just a reality of where we're at."
The Toffees now sit slumped in 17th spot of the Premier League table with just a one-point cushion to the drop zone and just two points keeping them off the bottom.
There are still over 20 games to be played in the Premier League this season and plenty of time for Everton to work their way out of trouble, but it is apparent these comments took Agbonlahor by surprise.
He said: "I think Lampard's been clever there, in a way of if he keeps them up, maybe he sees it as a successful season, by saying it's a relegation battle.
"But as a player, you're looking around and you're like, 'surely we'd good enough to not be in a relegation battle?' And as a fan, you're thinking, 'if he's saying that… wow, Everton Football Club in a relegation battle'.
"I mean, if you'd said that five, six years ago, what would you have said to people that said Everton in 2022 would be in a relegation battle? You wouldn't believe it, would you?"
TIF Thoughts on Agbonlahor's comments…
We can understand why Agbonlahor may be surprised to hear Lampard speak like this, however, it has now become a reality rather than just a fear.
Do you have faith in Lampard?
Yes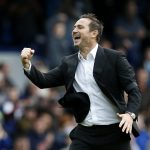 No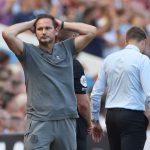 The Toffees have been poor and that can be seen through the mere three wins they have picked up over the course of the 16 games they have now played in the league.
With the table still fairly tight, if Lampard's men can string a few wins together sooner rather than later, their fears could be eased.
However, if Lampard came out and denied the suggestions Everton were in a relegation fight, the likes of Agbonlahor would surely have been even more shocked.