Rangers should look elsewhere in their managerial search amid talks of Sean Dyche being a potential option to take over at Ibrox.
This has been suggested by the reporter Joshua Barrie who features on Sky Sports as he spoke on the latest YouTube video on the Rangers Review channel.
On Monday, the Scottish side announced the sacking of their manager Giovanni van Bronckhorst following an underwhelming start to the campaign.
Van Bronckhorst had only taken the job one year ago following Steven Gerrard's exit but it seems the recent results have come at the biggest cost possible for the Dutchman.
And there have now been early suggestions that the former Burnley manager, Dyche, could be a possible option to replace Van Bronckhorst but Barrie has shared his concerns:
(40:00) "So when you're thinking about names like Dyche and [Ralph] Hasenhuttl. Dyche is someone who I think in the last three months as he's kind of started to do media rounds has been on a bit of a mission to not reinvent himself but to a bit of a PR campaign, which is understandable.
"And I do think with Dyche, a lot of the things he says and the ways you get kind of pigeonholed is unfair. I don't think he's the most progressive football coach in the world, but I also think it's not as if he's, if you look at the resources he worked with, it's not as if he did a bad job – quite the opposite. He wouldn't be my first choice."
TIF Thoughts on Barrie's comments…
We can understand why some may not be in favour of Dyche given the reputation that has followed him around since his days at Turf Moor.
Would Dyche be a good appointment?
Yes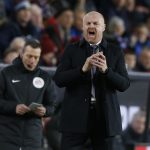 No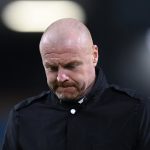 Many liken Dyche's style of football with long balls up to the strikers and we can understand why that would not appeal to many at Ibrox.
However, Dyche has shown he is capable of working on a budget which could certainly be useful in the Scottish Premiership given the limited funds available to spend on players.
But when there is also the likes of Kjetil Knutsen and Michael Beale being linked, we can understand why Barrie may have his eyes on targets outside of Dyche.