TalkSport reporter Alex Crook has slammed new Rangers manager Michael Beale live on TalkSport, labelling him 'very disingenuous'.
Rangers have taken the plunge and gambled to appoint the very inexperienced Beale as their new boss, with the Ibrox club having crashed out of Europe already this season and sat nine points off the top of the table.
It was only a few months ago that Beale spoke about integrity and how he couldn't jump ship when Wolves approached him to become their new boss, and now a few weeks later, he's done exactly that and left Queens Park Rangers without a manager.
This is what Crook appears to have an issue with as he ranted about Beale live on TalkSport.
He said: "I think Mick Beale has come across as very disingenuous, to be honest. There's no problem with rejecting a Premier League job, although I think he was probably a lot closer to accepting Wolves' offer than he's made out publicly.
Will Michael Beale succeed at Rangers?
Yes!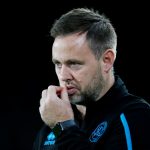 No!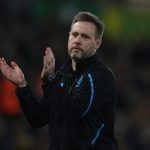 "Having decided to stay at Queens Park Rangers, I don't think he needed to come out with these long statements about loyalty and about integrity and about his commitment to the cause, because if you do that, and then you leave the club five, six weeks later, you look like you weren't telling the truth. So I think he set himself up for a fall with that move, I just don't think he needed to do it."
TIF Thoughts on Beale moving to Rangers…
Not only was it a risk for Beale to leave QPR, where he was doing well and sitting just outside of the play-offs, but it was also one for Rangers to appoint someone who's already been at the club.
Rangers will be hoping that Beale can bring back some good times to Ibrox like he did when working with Steven Gerrard, but there will surely be a thought in the back of his mind that if he ends up doing well, he could be looking for that next step up in his career, just as he did with QPR.
This is because after speaking about loyalty and integrity, he clearly doesn't have much of that as a manager, so Rangers must be careful not to put too much faith in his hands, as it could leave them rather exposed.