Finance expert Kieran Maguire doesn't see Celtic agreeing to the idea of a joint-funded stadium with their Old Firm rivals and a move to the English Premier League.
Maguire was discussing the issue following controversial claims made by Graeme Souness.
Writing in his column for the Daily Mail (via Daily Record) towards the end of October, Souness suggested that after a 'dire' Champions League campaign for both Glasgow clubs, the pair should come together to build a 100,000-seater stadium.
He also suggested that the duo should look to join the elite down south due to the huge TV revenues it would generate.
But speaking to Football Insider, Maguire has blasted the idea.
He said: "While there might be a desire for Rangers and Celtic to play in the English system, I'm not sure their fans would accept a shared stadium given the hostile relationship between the two.
"There would always be somebody that would want to have the bragging rights in respect of that stadium, so I think that is a non-starter.
"As far as joining the Premier League is concerned, you can see the benefits from the Scottish clubs' point of view. But it would also likely lead to them being excluded from European competition.
"It's much tougher to get into the top seven of the Premier League than it is to get into the top two of the Scottish Premiership.
"Secondly, what is in it for the Premier League? The big six probably don't want or need any further competition.
"There are big cities in England such as Leeds and Birmingham that have failed to challenge for the Premier League's top spots for many years. There is therefore no reason why Glasgow is suddenly going to catapult itself into contention.
"As [for] the other 14 clubs, there will be no desire to give Rangers and Celtic access to the Premier League because two clubs will potentially have to leave."
TIF Thoughts on Maguire's comments…
What do you make of Souness' ideas?
Load of rubbish!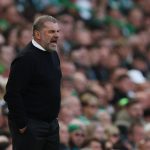 He makes a good point.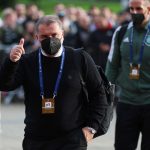 Of course, rivals sharing stadiums is not unheard of, with Milan and Rome clubs co-owning their grounds – but they have done for around 70 years.
Souness' argument would be like asking Arsenal to hop in beside Tottenham at their new state-of-the-art venue, and considering the ferocity behind Celtic and Rangers' rivalry, it's hard to imagine either would ever agree to a joint venture, no matter the potential rewards.
Even still, while both the Celts and the Bears did struggle in Europe, they did have rather differing campaigns, with Ange Postecoglou's side having chances in every group game bar their trip to the Bernabeu to take something from their matches.
Their focus will be on ensuring they qualify for the tournament again next season and working on ways to improve the side in preparation for a second straight year in the group stages as opposed to lobbying for Souness' outlandish proposals.