Journalist Oli Gamp has claimed on the Spurs Chat podcast that he can't see Antonio Conte looking to leave Tottenham Hotspur anytime soon.
There have been reports over the last few weeks suggesting that Conte may well be eyeing up a return back to Italy to join up with former club Juventus amid their struggles of late under Massimiliano Allegri.
However, reports from closer to Spurs have revealed that Conte does indeed have a year extension option in his current contract that the club can trigger as and when they desire, while they hope he will sign a longer-term contract in any case.
Gamp has now claimed that Conte is indeed taking his time over signing a new deal – but doesn't see him leaving Spurs.
He said: "I haven't heard that he's not signing a new contract. As far as I'm concerned, he's happy and he's just [going to] wait and see.
"Every day, we hear rumours that he's going to go back to Juventus, but I don't know why he would want to go back to that madhouse. I think Juventus is not quite the club it used to be, I don't really think they've got the same allure.
Are you worried about Conte's future?
Yes!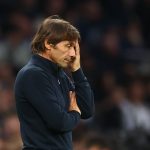 No!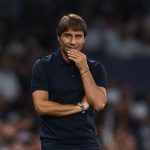 "And I think Conte, he likes a challenge, and Tottenham is definitely a challenge and he's also a completionist – I don't think he likes to leave until he's won something."
TIF Thoughts on Conte's future…
They say there's no smoke without fire, so it is interesting to hear Gamp pour cold water on the rumours that Conte could have his eye on a Turin return.
Going back to Juventus would certainly be a rebuild job of sorts, with the Old Lady having been knocked off their perch in recent seasons, and judging by his past roles, you could see how it could entice Conte.
It would be a major blow for Spurs to lose the Italian at any given time because of how he's managed to turn their fortunes around in 12 months, but it would be particularly damaging halfway through a season, as it would certainly leave the players in an awkward position and could derail what's been a decent start to the campaign.
January will certainly be an important month for Spurs and Conte, as if the club decide against backing him sufficiently – considering his public calls for them to do so – a move back to Italy could quickly become far more appealing.
However, there appear to be no concerns surrounding Conte's immediate future from the media close to Tottenham, and that should certainly calm a lot of nerves within the fanbase, as they will recognise they have a world-class manager in the dugout, so Spurs must do all they can to ensure his needs are met.