John Wenham of the Lilywhite Rose has pleaded with Antonio Conte to review his tactics for the sake of Tottenham Hotspur fans.
The Italian manager came under fire once again as Spurs almost blew their shot at reaching the Champions League round of 16 in midweek.
Tottenham were a goal behind at the break, as they conceded first for the fifth straight fixture, but fought back and finished top of Group D with a late Pierre-Emile Hojbjerg strike.
Peter Crouch and Jermaine Jenas on BT Sport via Daily Mail slammed Conte's defensive approach that gives their opponents 'impetus' and Wenham has now implored the boss to change it. 
When asked why Spurs keep going behind he told Football Insider:
"There are two interesting bits I have heard through the week that give some sort of answer to this.
"Firstly, Clement Lenglet was interviewed after the Marseille game and said something about how Tottenham weren't sure about whether to attack or defend.
"I'm sorry, the message should be coming through stronger that we should be turning up and beating Marseille. That's a bit of a confusing message and to hear a player say that is quite unusual.
"Then we saw a report in the week about how Conte has devised a plan to conserve energy, basically meaning we sit deep and come at teams in the second half.
"Look, while we are winning, that's great but it is incredibly frustrating to watch. We went to Bournemouth and essentially let them go 2-0 up.
"Kieffer Moore has never scored two goals in his life, it was carnage in the defence and we were lucky to turn the game around.
"It's coming from the manager and we can't say it's wrong because he works with the players every day.
"But something needs to change because fans can't keep having to watch first halves like that."
TIF Thoughts on Wenham's comments…
Is there an unfair agenda against Conte's Spurs?
Yes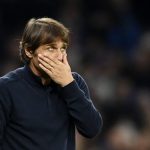 No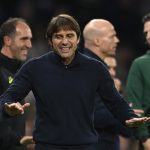 While some may argue that his tactics are proving effective there is no denying that Tottenham will eventually be caught out.
To their credit in the 2-0 defeat to Newcastle, the out-of-sorts Heung-Min Son had a couple of chances to put the Lilywhites in front at the start of the game.
As the away team you can respect their set-up at Old Trafford a couple of weeks ago but sitting back against a team like Bournemouth can't really be condoned.
There is an argument to be made that Conte is perhaps holding his players back with the upcoming World Cup in mind but for the remainder of the campaign it will be interesting to see if he does switch it up.