Journalist George Sessions believes that Tottenham Hotspur will only commit to a deal for Anthony Gordon if his demands are lowered.
According to football.london Spurs have been keeping tabs on the 21-year-old with a view to a potential move.
It comes after Chelsea made an attempt to sign the Everton winger in the summer (Sky Sports) with the Toffees slapping a whopping £60m price tag on their prized possession.
The England U21 international has scored three times in 14 Premier League appearances this season but Sessions feels that Tottenham will only pursue a deal if his asking price drops.
Speaking on the Chris Cowlin YouTube channel he said:
"There's obviously interest there because it's a link that hasn't gone away and I understand why in terms of the young talented player who's sort of making a bit of a mark in the Premier League and he's English, that's the big factor, it's a homegrown player and we need more homegrown players.
"But bearing in mind that Chelsea have been quoted kind of £60m I can't justify Spurs sending £60m on a guy that's scored six/seven Premier League goals – as talented as he clearly is I just can't see that being one for now.
"But with these situations in six months' time maybe Everton will realise that they need to cash in on another big player and he could be the player they cash in on so it won't be £60m, maybe come down to £35m-£40m. That's more of a deal that Spurs could do but obviously, there is interest there and Fabio Paratici must like him."
TIF Thoughts on Gordon and Tottenham…
Would you take Gordon for £40m?
Yes sounds good!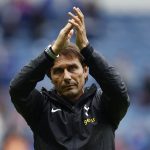 No, that's still too high.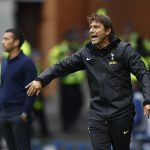 Sessions' suggested price drop does seem like a much more reasonable fee for a player of Gordon's calibre in the early stages of his career.
The English forward may well be the Merseysiders joint-top scorer this season with three goals but he is averaging around one every five games according to Fbref and in the 45th percentile of his positional peers across Europe in that metric.
That isn't exactly the strike rate that £60m warrants and Fabio Paratici would be as well to see how the left-winger develops in the next couple of seasons before committing to a hefty price tag.