The Magpie Channel TV presenter and BBC journalist, Matthew Renton, has detailed improvements he has spotted ongoing within the platinum club at St. James' Park.
Ever since Newcastle United were taken over last October, a number of changes off the field have helped revitalise the club on it and it appears that another is currently ongoing.
Following the removal of the Sports Direct signs, Alan Shearer's statue being placed beside Sir Bobby Robson's and the return of Shearer's bar among others, it seems as if the board are looking to refurbish the luxury seating area on offer at their stadium in time for the season's resumption.
Speaking on The Magpie Channel TV Renton said:
"As I was going into St. James' Park and a few of the people from the foundation were talking to me about this was the refurbishment that is currently going on inside the platinum club.
"Now I noticed as I was walking to Milburn reception the skips with the carpets inside of them and I had a smile on my face walking past them."
"What got me going and got me smiling was the fact that these new owners are yet again improving the club. Inside and out they are continuing to strive for better.
"Little improvements like this and should have been done a long time are finally getting done. Carpets that look like they're from 1978 are finally being removed from the platinum club that wasn't so platinum."
TIF Thoughts on Renton's comments…
Should Newcastle go for it in the January window?
Yes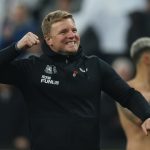 No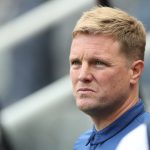 Newcastle will return to Premier League action on Boxing Day in third place in the table and with Eddie Howe and his team capturing the imagination of supporters, it seems as if the new regime are keen to galvanise the feeling among the fanbase around the city.
When they return to their home ground on New Year's Eve fans look set to be treated to a revamped 'platinum club' which will be a pleasant sight as it most certainly is for Renton.
PIF have done many things right in their short space of time on Tyneside which has led to huge improvements within the club and supporters could now enjoy a very successful second half of the campaign in style.
And whether this latest addition affects fans or not, we are sure they will appreciate seeing PIF put right some of the previous owner's negligence in improving certain things at the club.