Pundit John Wenham has claimed that Newcastle United may now be able to land 'someone special' in the January transfer market due to their league position.
As the World Cup takes place over the next month or so, domestic football will have to wait patiently in the wings. However, when the Premier League returns in late December, the winter window will open shortly after.
With that, it seems rather likely the Magpies will then go out and bolster their squad even more. Eddie Howe's men currently sit third in the division and seeing as they may well qualify for Champions League football next term, this will make them a pretty attractive proposition for targets in the January market.
This is certainly the view of Wenham, who told Football Insider: "I think it's huge that they are there [third in the league]. When they are talking to players and convincing them to sign, all they have to do is point at the table. Look where we are.
"Look at the progress they have made. They can say to these players that they are in the Champions League spots, come and join us and help us get it over the line.
"Any player the traditional 'big clubs' would be looking to sign, Newcastle can be right there too and we know they can match or beat the wages other teams are offering.
"I remember reading a Football Insider report about the money Newcastle can spend in January, they could really sign someone special thanks to their league position."
Do you think NUFC will make a £50m+ transfer this January?
Yes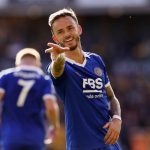 No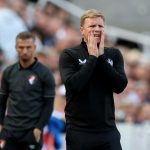 TIF thoughts on Newcastle and their transfer plans…
One key target who has been tipped to make a possible move to Newcastle of late is Shakhtar Donetsk star Mykhaylo Mudryk. However, Arsenal have also been heavily linked with the player.
Seeing as the Magpies have the ability to essentially spend as much money as required to sign the player if they really wanted him, all they need to do is to convince them of their project.
That task will no doubt be made all the easier if Mudryk believes Howe's team will be playing in the Champions League next term. And so, it's easy to see how their current league position could indeed play a vital role in negotiations this winter.
It'll certainly be interesting to see who the club target.