Journalist Fabrizio Romano has revealed that Manchester United manager Erik ten Hag is not just furious with Cristiano Ronaldo but also 'disappointed'.
In what will go down as one of the most explosive interviews in the history of football, the 37-year-old winger slammed a number of things he has taken issue with at the  Premier League club.
Notably, Ronaldo took a swing at his very own manager, claiming that Ten Hag does not respect him and so he will not respect the Dutchman either.
With that being the situation, it is widely understood that Manchester United are ready to cut ties with the Portugal star. While speaking about the situation on his YouTube channel, Romano confirmed such claims, stating that the manager and the board are in agreement on this.
He said (2:41): "It's important to say that Erik ten Hag himself is also really disappointed not just furious, but also disappointed with the player.
"And he agrees with the club. He also doesn't want Cristiano anymore in January, so they have to find a solution with Ronaldo, with his agents as soon as possible because Ten Hag and the board are on the same point."
Who do you agree with?
Erik ten Hag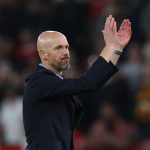 Cristiano Ronaldo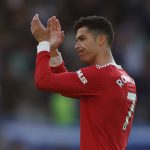 TIF thoughts on Cristiano Ronaldo and MUFC…
Ronaldo clearly hasn't played as much as he would have liked to this season, starting just four Premier League games, coming off the bench in a further six matches and scoring just once in that time.
His anger reached a boiling point in the game against Tottenham Hotspur recently when he felt he was 'provoked' by his manager who told him to come on for the final few minutes. Ronaldo, instead, stormed off down the tunnel.
Clearly, United and Ten Hag believe no player is bigger than the club and so the striker's actions have been deemed unforgivable. It's hard not to side with them on that front, and it's no shock that the manager has been left feeling 'disappointed' and 'furious' by the childish and unprofessional behaviour of the supposed club icon.