Phil Hay has slammed the VAR decision that went against Leeds United after an apparent foul on Illan Meslier last weekend.
Leeds were involved in another thrilling Premier League game on Saturday as they recorded back-to-back 4-3 scorelines, although this time around, they failed to pick up a positive result, losing in the final few minutes despite leading three times.
However, they should have perhaps held onto their initial 1-0 lead for a longer period of time had VAR ruled out Harry Kane's goal, after there appeared to be a pretty obvious foul on Leeds keeper Meslier, however, VAR thought otherwise.
Hay has blasted the decision to not award Leeds a free kick for that foul on The Phil Hay Show.
He said: "You watch the replay of Richarlison pushing Lenglet into Meslier and you think, that speaks for itself and that will get dealt with.
Should it have been a foul on Meslier?
Yes!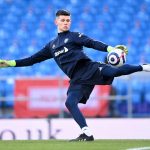 No!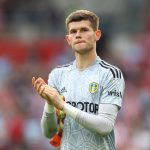 "And I am absolutely at a loss to understand how that was allowed, and as I say, Marsch afterwards saying that the fourth official had said to him 'I think that will probably get checked as it looked like a foul to me'. Just baffling."
TIF Thoughts on the apparent foul…
Looking back on the incident, it appears that VAR did indeed make a major error in not awarding a foul to Meslier, as he got his fist to the ball before being barged into by Clement Lenglet, who made no attempt to go for the ball.
However, there was a lot of football to be played after that incident, which means that Leeds can't live and die by that decision – after all, they were leading 3-2 heading into the final 10 minutes and ended up losing.
Therefore, while Marsch can rightfully feel aggrieved by the controversial decision, he will know that fixing his own team's problems and becoming more defensively solid is what needs his main focus.