Phil Hay has confirmed that the 49ers still have until 2024 to complete their takeover of Leeds United.
There have constantly been talks and reports about the 49ers and what their intentions are with Leeds United after they increased their stake in the club not too long ago, but according to The Times, they could soon own the club.
It would be a blockbuster move for Leeds if the 49ers were to buy them as Hay has recently confirmed on The Phil Hay Show that it would cost them around £500 million, which is more than the Saudi-backed Newcastle United takeover from last year.
While The Times report of an imminent takeover, Hay's confirmed the 49ers are in no rush as they've got until 2024 to become the majority owners.
"Our understanding was that the option [to buy the club] was there until 2024, that said I haven't seen the paperwork for it so I couldn't say categorically whether that's the case.
"I think though, it's one of those where if the 49ers were intent on buying and Radrizanni was intent on selling it seems unlikely to me that if it went beyond January 2024 that there wouldn't;t be scope to still do the deal and sell the club."
Will the 49ers buy Leeds?
Yes!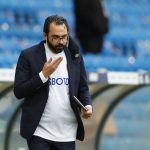 No!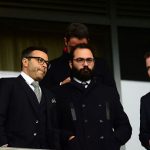 TIF Thoughts on the Leeds takeover…
Given the 49ers' clear interest and intent on buying Leeds and becoming the owners of the club, it's quite bizarre that it's taking them this long to finally buy out Andrea Radrizanni, which may raise questions about the 49ers' commitment levels long term.
While some Leeds fans may not be big admirers of Radrizanni or Victor Orta, the fact that they were the ones who got them out of the Championship, appointed Marcelo Bielsa and have managed to main their status as a top-flight club after years in the wilderness has to be respected.
Also, the fact that the 49ers have never been involved in football before could make it a nervy transition from Radrizanni to the American group as fans won't fully know what to expect and won't be sure on how long they are going to stay invested, especially if Leeds continue to fight against relegation.