Journalist Greg O'Keeffe has admitted on the All Together Now podcast that he very much disagrees with Frank Lampard's comments regarding one of Everton's recent performances.
Lampard will certainly be feeling the pressure as he heads into a prolonged winter break, with Everton having won just once in their last eight games as they find themselves just one point above the bottom three.
The manager certainly didn't do himself any favours during his latest post-match press conference after Everton lost 3-0 to Bournemouth at the weekend, with O'Keeffe claiming that Lampard insisted Everton's prior defeat against Leicester City wasn't as bad as some suggested.
O'Keeffe has very much made his stance clear on those comments, disagreeing wholeheartedly with what Lampard had to say about a damaging Everton loss.
The journalist said: "He sat there in the press conference afterwards and he sort of dug the players out this time and he put a lot on them, but you know what he said? He started saying about how Leicester wasn't as bad as people had made out and he thought that there were good parts and maybe we could have won the game.
Do you want Lampard sacked?
Yes!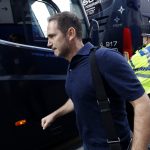 No!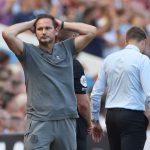 "And I'm looking at that and going, I fundamentally disagree with you there, and I think a lot of people who watched that game would have too.
"And by the way, people are still – me included – a little bit wounded that those 11 changes he made in the cup, I feel sort of fed into the malaise that we saw again on Saturday. So there are errors and there's misconceptions where I'm thinking, I just don't agree."
TIF Thoughts on Lampard…
The defeat against Leicester that O'Keeffe spoke about was the last home game the Toffees played, which saw them register just two shots on target and give up 22 shots in total to their opponents.
With Lampard bringing up a defeat that was perhaps long gone in the memory because it was that poor, it may well highlight just how much pressure the current Everton manager is under heading into this winter break.
Given that Lampard has now firmly put his stamp on this team by signing eight players over the summer, a lot of the blame for poor performances will fall at his feet, as he wanted these players to arrive, and as things stand, they simply aren't good enough.