Finance guru Kieran Maguire believes that Everton's agreement with Rights and Media Funding Limited is 'highly unusual'.
The Toffees borrowed £150 million from Rights and Media Funding Limited, according to an article published earlier this month in The Guardian.
It is a company with no employees, no website, no phone number, and no Financial Conduct Authority registration.
The 'opaque lender', as the article suggested, has itself borrowed from offshore accounts with over half of its loan book attributed to that of Everton.
It is an agreement shrouded in mystery and Maguire certainly seems to feel it is a strange arrangement for the Merseyside club to have got themselves into.
He told Football Insider:
"Everton's decision to borrow from Rights and Media Funding does raise eyebrows.
"They are a company that has no employees, does not even have audited accounts and has a total loan book of £190m, of which Everton appear to have between half and three quarters.
"From a financial perspective, it is highly unusual for any organisation to lend half of its total loan book to a single borrower because of the potential risk.
"The whole nature of banking is that when you do lend money, you have a portfolio of borrowers so that if one is in financial distress, the others allow the financial institution to carry on."
TIF Thoughts on Maguire's comments…
Do you want Frank Lampard to stay in charge of Everton?
Yes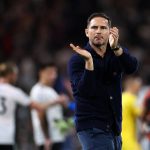 No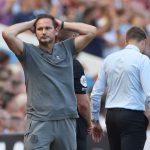 Despite telling The Guardian that the firm was 'regulated', Maguire's verdict will certainly raise concerns around the football club.
Farhad Moshiri who increased his stake in the club to 94.1% back in January was willing to listen to offers in the region of £500m when reports emerged that he is open to selling the club.
However, he has since said the club is not for sale and is instead only open to investment.
With the construction of their new stadium underway, the club will need considerable funding but the secrecy around these latest revelations could be a foreboding sign for the club and supporters will be hoping that the books aren't being mismanaged.