Dan Cook believes that Crystal Palace may look to sign some Botafogo players after playing them in early December.
Given that the World Cup has brought a halt to Premier League football, a lot of clubs, including Palace, are setting up mid-season friendlies to ensure their players who haven't gone away remain sharp.
The Eagles are set to welcome Brazilian side Botafogo to Selhurst Park next month, with minority owner John Textor also owning the South American side, which could also help Palace land some of their players if they impress.
Cook has claimed on the HLTCO podcast that Palace could indeed be scouting some Botafogo players during their upcoming friendly.
He said: "There is also news that Crystal Palace and Botafogo, who will be playing a friendly against one another on 3rd December at Selhurst Park, will be taking on a Botafogo side that are at full strength with the Brazilian season having finished last weekend.
"The entire group, or at least those who aren't travelling to the World Cup with their countries, will be in fine form, you'd assume, for the game on December 3rd, or at least pushing themselves to make sure they do give a good showing.
Will Palace finish in the top 10?
Yes!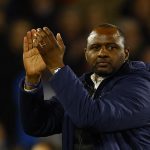 No!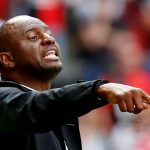 "There is the potential – given the fact John Textor, of course, is the owner of Botafogo – that if they do impress and eyebrows are raised in SE25 over one or two of their performances, we may well see a couple of deals being done to bring Botafogo players to the Premier League. At least, I think there is a degree of hope in that from the Palace hierarchy."
TIF Thoughts on the Botafogo links…
It would make a lot of sense for Palace to be at least looking at the Botafogo players from a transfer point of view as Textor owns them, meaning any deal wouldn't likely be too much of a hassle as he'd want to see his players progress into the Premier League.
Also, from Textor's pere[ective, if he's seen as someone who's willing to see his best payers leave Botafogo for the benefit of Palace, he could well be afforded a bigger stake in the club moving forward.
However, it would likely take more than just one game against Palace in a mid-season friendly for the hierarchy and Patrick Vieira to be convinced by them and go out and bring them to the Premier League as likely unknowns, but it would indeed be s sold starting point for the scouting network.