Dan Cook believes that John Textor's links to the Brazilian league could see Crystal Palace secure a deal for youngster Matheus Franca.
Palace have recently been tipped to make an ambitious move for the highly rated Flamengo youngster, and although they reportedly face stiff competition from European heavyweights, it is thought that the Eagles would be willing to part with £15m to make it happen.
While the mere thought of Palace competing for a player with the powerhouses of football such as Manchester City and Real Madrid may be laughable, the links minority owner Textor has out in Brazil due to his ownership of Botafogo could give Palace the upper hand in their pursuit of Franca.
This is what Cook has spoken about on the HLTCO podcast as he discussed the possibility of a potential swoop.
Cook said: "He is an incredibly highly rated young player, so much so, that Flamengo have him on a five-year contract which he signed last January. That deal includes an £87m release clause, which is the biggest in the club's entire history.
"But obviously, release clauses are there as a way to warn people off rather than to demand it when it comes down to the nitty gritty of a transfer deal.
Will Palace finish in the top 10?
Yes!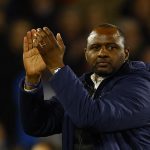 No!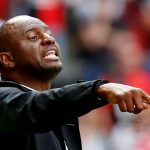 "Of course, you could argue that Brazilian transfers aren't necessarily going to be Crystal Palace's DNA, but then you look at the Botafogo links with John Textor, and it all sort of falls into place, really. Because we will have a very open relationship with Botafogo in terms of their scouting network and what they see from week to week.
"So it may well be that we've had detailed conversations with the Botafogo scouts and everyone else who's got a vested interest in that football club, and we are weighing up a deal."
TIF Thoughts on interest in Franca…
It would certainly be a major coup if Palace could land Franca for just £15m and beat some of the biggest clubs in football to his signing, but given he could be tempted by the lure of more money and Champions League football, it still may be unlikely.
However, this does indeed show the benefit of having links all over the globe with different clubs, as it could just hand Palace the edge in landing some of the best young talents.
The reported £15m that Palace are looking to land Franca for could be on the short side given his age, potential and reported release clause, so the Eagles could yet find themselves having to fork out a bit more than that, which would be a test of their resolve.