Alasdair Gold has revealed that Antonio Conte and the Tottenham Hotspur coaching staff were raging that Hugo Lloris wasn't awarded a free kick before going behind this weekend.
Spurs lost their 100% record at the Tottenham Hotspur Stadium this campaign as they fell to their first home defeat of the season, BUT it wasn't without controversy as Callum Wilson appeared to illegally prevent Lloris from clearing the ball outside of his box.
The Newcastle United striker did appear to slow down before running into Lloris, though his outstretched arm had seemed to impede the club captain. However, referee Jarred Gillett and the VAR team didn't see it the same way and allowed the goal to stand.
Gold has now revealed on his YouTube channel that the Spurs coaching staff were furious with the decision after they saw the replays of the apparent foul.
He said: "Conte came out and did his usual, 'I will not comment on referees' – the fact he was offering up the words, 'I won't comment on referees' before even being asked about referees on most occasions, suggested that he was very much saying it's about the referee.
Did Wilson foul Lloris?
Yes!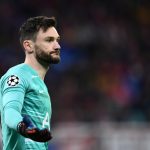 No!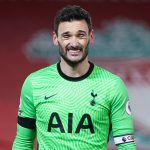 "And from what I understand behind the scenes, the coaching staff were raging at it. When they saw the replays they were raging, because they felt that Wilson had deliberately looked up at Lloris, seen him coming, and kind of flung out that arm to make sure he couldn't get around him. So a lot of anger, from what I understand."
TIF Thoughts on the controversial goal…
While Conte and everyone else associated with Spurs will have been angered by the decision, the fact that Lloris decided to throw himself to the ground instead of staying on his feet in trying to rectify his mistake won't have gone down well in hindsight.
Also, the fact that Lloris decided to take a touch outside of his box with Wilson closing him down very quickly is also a very questionable decision from the Spurs shot-stopper and one that may well have even deserved such an outcome.
The decision to allow the goal has been backed by former Premier League referee Dermot Gallagher on Sky Sports, claiming that Jarred Gillett made the right call – which won't do anything to help calm down Conte or his coaching staff with the decision.