MailOnline journalist Oli Gamp has been speaking on the Spurs Chat podcast about Dejan Kulusevski's recent exclusion from the Tottenham Hotspur starting lineup – expressing his surprise that Son Heung-min is still getting starts.
After taking to the Premier League last season like a duck to water, Kulusevski has found it a lot more difficult this time around, with just one goal and two assists in six league appearances, which has left him now at risk of becoming a rotation risk under Antonio Conte – particularly following the signing of Richarlison.
The Sweden international has now not started a first-team game for Spurs in three matches since their 1-1 draw against West Ham United and played just 47 minutes of Tottenham's Champions League campaign.
However, the Swede's absence has come as something of a surprise to Gamp.
He said: "If he's [Richarlison] not on the bench, we don't have a lot coming off it apart from Kulusevski, who in my opinion, should be starting right now. It's a big surprise, I don't understand – Conte seems to be criticising Son but just keeps playing him, so I don't know, he's got some serious dirt on Conte, I think – I don't know how he's not been benched."
Who should be starting for Spurs?
Son!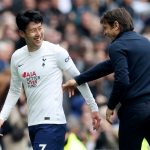 Kulusevski!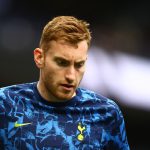 TIF Thoughts on Kulusevski…
It appears to be a bizarre situation with Conte opting to persist with Son, who is clearly in a very bad run of form at the moment with just one assist this campaign – a mile away from what he was doing last term.
Son was on fire all of last season, finishing as the Premier League's joint-top goalscorer along with Mohamed Salah, so it's very difficult to gauge how it's going so wrong for him. Surely, it won't be long until Kulusevski is knocking on Conte's door asking for answers as to why he's been dropped and his teammate hasn't.
Kulusevski offers a lot of versatility which should naturally help him get more minutes under Conte as he is able to play on both wings and even through the middle if required, however, the Italian boss appears to have slightly fallen out of love with the Sweden international, or he is perhaps desperate for Son to play his way out of his poor form.