Journalist Jonny McFarlane has urged Rangers defender Connor Goldson to act his age and 'stand tall' amid criticism of his recent displays.
In their past two outings, the Scottish outfit suffered humiliating back-t0-back 4-0 losses in the Old Firm and then in the Champions League.
Unsurprisingly, Goldson's recent efforts have come under heavy criticism, with The Scottish Sun saying he 'looked all at sea' in Europe during the week.
However, while speaking about the 29-year-old (who will turn 30 in December) on The Rangers Review, McFarlane said the centre-back has to 'show the hide of a rhinoceros' and overcome criticism as one of the club's key men.
He explained: "A lot of people in the comments are criticising Connor Goldson; he's come in for a lot of stick. I still think Connor Goldson's one of the best defenders in the league. He's playing badly, though.
"He needs to stand up. The reason he's been given a four-year contract on big wages is because he's been the main man for a couple of years."
McFarlane continued: "He needs to stand tall now. Is he 30 now? He's nearly 30 if he's not. He needs to act like a 30-year-old, command that team, show the hide of a rhinoceros, brush off the criticism. And I know it's easier said than done, but that's why he gets paid the big bucks."
Has Connor Goldson been poor recently?
Yes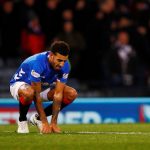 No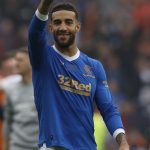 TIF Thoughts on Connor Goldson and Rangers…
After his efforts against Celtic in the Old Firm derby, journalist Ryan Thom said Rangers 'needed a big performance from their experienced centre-back but Goldson fell short of the mark'.
Sadly, he followed that up with another poor game against Ajax. And so while the club's confidence is at a low point, the 29-year-old really does need to show his class and help his side recover.
Having won the Scottish Premiership and the Scottish Cup for the Gers – on top of making over 234 outings for the Ibrox side – he is undoubtedly one of the club's more experienced men, so we can see why there is a lack of sympathy from McFarlane, as Goldson needs to bear some responsibility as one of the team's most seasoned pros.
With that in mind, if he wants to truly prove his value, we agree he needs to shrug off this poor run of form and step up for his side.