Journalist Ben Jacobs has issued a damning claim on PIF's ownership of Newcastle United while speaking on the Mouth of the Tyne YouTube channel, rating them zero marks for their long-term strategy and transparency.
Newcastle's fanbase will likely still very much be in dreamland with their new ownership after so many years of despair and disappointment under Mike Ashley, as they finally have an ownership group who are looking to make them competitive once again.
Not many people will be able to complain about PIF since they arrived on Tyneside, with over £200m spent on transfer fees and things such as Eddie Howe getting a new contract and the women's team officially becoming part of the club all helping boost the mood on Tyneside – although Jacobs has pointed out one key area they must improve on.
While mainly complimentary about the owners, Jacobs handed PIF a damning 0/5 rating when it comes to their transparency off the pitch.
He said: "So I think they get a 10/10 on the football side. I think that Staveley and the Reuben Brothers get a 9/10, and I think that PIF, at the moment, more like a 5/10 – and the 5 is a 5/5 if we're scoring it on their passion and investment and turnaround, and no doubt, what they're doing internally.
Are you happy with PIF's ownership of NUFC?
Yes!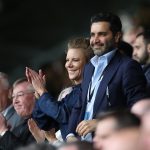 No!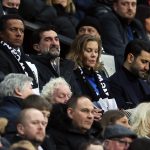 "And then the 0/5 is around that future strategy and transparency that they spoke of so often in the takeover but have yet to actually sit in front of either the fanbase or the journalists to explain what they plan to do between let's say now, 2022, and 2030 – when Vision 2030 arrives."
TIF Thoughts on PIF's time at Newcastle…
As mentioned above, PIF were very big on transparency when their bid to buy Newcastle was being blocked by the Premier League, however, since they managed to get the keys to St James' Park, people have not heard or seen an interview with anyone from PIF.
Therefore, it's only fair to ask questions about what plans PIF have for Newcastle in both the short and long term, especially when something Vision 2030 – Saudi Arabia's aim to reduce its dependency on oil and diversify its economy as a whole in a bid to open the country up to the world – is coming up.
So, having Newcastle challenging at the top of the Premier League could well help when it comes to attracting tourists and increasing recreational participation in Saudi Arabia if they are going to be well-known for having such a huge club in the Premier League and Europe.