Dan Cook has admitted on the HLTCO podcast that he's proud of Crystal Palace's new-look academy, which has taken a lot of hard work behind the scenes.
Palace have certainly done a very good job over the last few years to bring young prospects through their academy and hand them first-team minutes or keep them around the squad before shipping them out on loan.
Players such as Aaron Wan-Bissaka and Tyrick Mitchell are probably the most high-profile names to come through, while someone such as Jesurun Rak-Sakyi is now performing well at Charlton Athletic after a few cameo appearances at Selhurst Park.
This will be huge for Palace fans to see young players coming through their ranks, especially after millions were splashed out on a new state-of-the-art training ground, on which Cook delivered his thoughts.
He said: "The standard required will be such a high one that a number of the players that aren't quite able to make the grade for Crystal Palace can still go on to have very fruitful careers across the professional game elsewhere, and in doing so, generate transfer fees that help us continue to run, as I say, the academy to profit.
"So I think it's all very, very positive on that front. Obviously, I've gone off on a bit of a tangent now in relation to Kelvin Agho and his signing from Nigeria's [Hypebuzz] academy, but at the same time, it's all part of the bigger picture.
Will Palace finish inside the top 10?
Yes!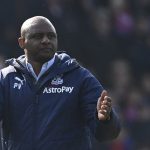 No!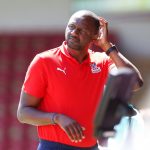 "I think it really is something that we should be proud of and continue to trumpet as Crystal Palace fans, because it's taken a hell of a lot of work from Steve Parish and everyone else behind the scenes to get the academy to this stage."
TIF Thoughts on Palace's academy…
It is a very smart decision from Palace to have thrown so much money at a new academy as it helps them compete with the other bigger clubs within London for the best young talents, especially when they can showcase a clear pathway into the first team over recent years.
While football is constantly going crazy in terms of transfer fees – this summer was the most expensive in the league's history – Palace having an academy that can generate funds for them moving forward will help ease the pressure on the club's owners feeling the need to fork out millions every few months on new signings.
It's no surprise that Cook is so proud of the club's academy as the facilities are top-drawer and would rival a lot of the so-called bigger clubs in the Premier League given how much was spent on it.