West Ham United's late goal on Saturday should not have been disallowed by VAR as they searched for an equaliser against Chelsea.
This is according to former Premier League referee Dermot Gallagher, who has been speaking on the latest edition of Ref Watch on Sky Sports News, with a new round of contentious decisions to review from the weekend.
And none were perhaps as controversial as the decision made at Stamford Bridge in the latter stages of the game that saw Maxwel Cornet's goal chalked off.
As Jarrod Bowen's trailing foot collided with Edouard Mendy, the Chelsea goalkeeper remained on the ground as the Hammers winger converted to make the scoreline 2-2.
However, the celebrations came to a halt as VAR interrupted to cast its eye over the finer details of the goal, and Gallagher was left bemused by the decision referee Andy Madley came to.
Gallagher said: "He saw the same images. He saw the same angle. So I don't know what changed for him. I think what happened is the VAR, for whatever reason, focused on the goalkeeper, felt he was on the ground. He felt he was injured.
"And I think that's what played a major part in this. They saw the goalkeeper on the ground and that took priority rather than the decision itself, but I still come back to the fact that the referee had the best view; a) on the pitch and b) on the monitor."
TIF Thoughts on Gallagher's comments…
We have to agree with Gallagher's verdict on this occasion as we make up the large number of people who have been left baffled by this decision.
Is this the worst decision of the season?
Yes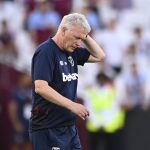 No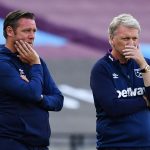 As Gallagher suggested, the referee had a great view of the incident and came to the conclusion – in real time – that there was not enough in it to injure Mendy.
However, it appears the slow-motion replays have persuaded the referee to change his mind and perhaps made him think the contact from Bowen was more serious than it actually was.
And the fact that even the PGMOL has stated that the decision was the incorrect one will be of little consolation to the Hammers, who nevertheless end up empty-handed on an afternoon when they deserved at least a point.