Callum Wilson has taken aim at Lee Mason for his Newcastle United decision last weekend while speaking on The Footballer's podcast.
It was a disastrous day for Newcastle last Saturday as they were on the end of a wrong VAR decision that saw Lee Mason insist that the on-pitch referee, Michael Salisbury, look at the monitor to review his original decision of letting the own goal stand.
This led to the PGMOL coming out and claiming that the decision was indeed wrong, which is no good to Newcastle or their fans as the game has gone and they were essentially robbed of getting three points.
Wilson was certainly far from happy about the outcome and decision itself as he spoke about what the players were told pre-season by Mason himself.
"We're still having those debates even though we have VAR so what's the point of VAR because it's taking a lot of passion out of the game anyway as it is? And then to even still have decisions that they're getting wrong and still have question marks and then still having to come out and apologise to clubs like Newcastle for making the decision that the referee obviously on the day felt he made that decision.
"It was the same referee who gave us our prep talk pre-season who kind of came in and said that they're going to be a little bit more lenient and things like that and I just feel that over the weekend,  to get two points taken away from us for that decision and ultimately, that could have led to us losing as well."
Are you in favour of VAR?
Yes!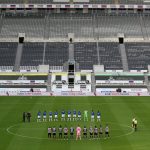 No!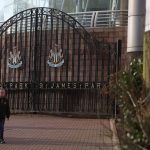 TIF Thoughts on VAR…
It's fair enough that Wilson does indeed feel aggrieved by the VAR decisions going against Newcastle as it's not the first contentious decision this season as the Magpies also didn't get a penalty when Sean Longstaff had his shirt pulled against Wolves and also saw a goal disallowed for a hight foot from the striker, despite no defender's head being near his boot.
The only way that an apology is anywhere near sufficient for what Newcastle were robbed of, is if nothing like that ever happens again with VAR because no matter how many decisions it has got right, the few it gets wrong surely outweigh them.
This is because it was brought in to clear up errors, so surely can't be praised for doing what it's meant to do, however, when it was introduced, there were no claims by the PGMOL that it would cause more talking points and errors, as it did specifically last weekend.