Pete Graves has been speaking on his Instagram about how Newcastle United missed out on their deadline day transfer targets.
It was a rather successful transfer window for Newcastle as they managed to bring in four new signings with the majority of them coming in to help bolster their backline, although record-signing Alexander Isak is certainly the one that caught most people's eyes.
However, the Swedish striker was to be the last arrival of the summer as deals for the likes of Youri Tielemans, Conor Gallagher or Harrison Ashby weren't able to be concluded, with Graves claiming there was an interesting reason behind the collapse of certain transfers.
Graves believes that clubs were not wanting to bolster Newcastle's squad as they're seen as a rival and a big force is why no loan players arrived.
"Loan players, they tried and they tried but as I was told and as I tweeted, some of the top, top clubs in the Premier League don't want to loan to Newcastle because they see them as a threat, let's prove that on Saturday."
Are you happy with Newcastle's business?
Yes!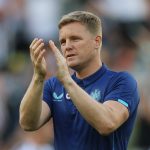 No!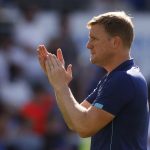 TIF Thoughts on Newcastle now being a threat…
It had been reported by Graves that Newcastle did indeed still hold an interest in the Chelsea duo Gallagher and Christian Pulisic, however, the Blues appear to have been slightly spooked by Newcastle's early season form and not wanted to enhance their chances of finishing in and around them, as Graves alluded to.
The fact that clubs such as Chelsea now see Newcastle as a team that could threaten them and their spot in European competitions moving forward is a testament to the work Eddie Howe has managed to do on Tyneside in such a short period of time.
While the manager and fans will have likely preferred some more players to have arrived, perhaps a midfielder and a winger, the fact that they've spent over £200 million in 2022 should put them in a good place to enjoy a solid season.