During a recent interview, journalist Ben Jacobs revealed a 'legal loophole' that Newcastle United can use on their balance sheets in the future. 
As a result of their new ownership under the Saudi Public Investment Fund and their immense increase in finances, the Magpies will end up facing the perils of Finacial Fair Play if they are not careful and smart with their spending.
However, much to the delight of the club and fans, Jacobs revealed during a recent appearance on the NUFC Matters show that there is something they can do to make sure they do not end up like Everton or Leicester City.
Jacobs told Steve Wraith, "So, they receive the figures, they see the balance sheets. And if you declare a certain loss under [the virus], that you want to offset, as has been shown with Everton, they kind of accept that.
"So, it is a flaw in the system, to be honest with you, it's one that Manchester City, it's one that Newcastle can take advantage of and do so legally, as well. And when you find that legal loophole for creative accounting, you run with it to the benefit of your football club."
TIF Thoughts on Jacobs' comments…
While what Jacobs has suggested they can is legal and will help the team reach the heights they expect to hit, this is just another way for the top and richest clubs to keep themselves above the rest and therefore decrease the competitiveness of the Premier League.
If they can increase their spending and then use the pandemic to balance their finances it might not be legally wrong, but morally it is a poor thing to do. While it can help the team continue to improve, it is taking advantage of a situation where a lot of people lost their lives and jobs.
Should Newcastle use this loophole?
Yes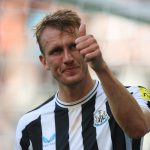 No