According to TalkSport's Darren Ambrose, Leicester City should look to bring in Mauricio Pochettino if they part ways with current manager Brendan Rodgers.
The Foxes have had a disastrous start to the 22/23 Premier League season as they currently sit 19th in the table on just one point and have failed to pick up a win through their first seven games.
During this time they have lost in an embarrassing fashion in multiple games including a 6-2 loss to Tottenham Hotspur and a 5-2 loss to Brighton & Hove Albion. As a result, Rodgers' time at the club has been called into question.
While there is no certainty the club will fire him, as he reportedly has a £10m compensation fee included, Ambrose recently claimed the club should look at bringing in former Spurs boss, Pochettino, and a move to Leicester would not be too small for him.
Ambrose told TalkSport: "I think he should, and I agree with Darren Bent who said that he should as well. I don't think Leicester's too small for Pochettino. Okay, he's gone from Southampton to Spurs to PSG; would Leicester look like a step back? Potentially.
"But he's doing nothing at the moment and Chelsea needed a manager a couple of weeks ago, they went for Graham Potter. Manchester United needed a manager, they went for Ten Hag, they didn't go for Pochettino. So why not go for someone like that when you're someone like Leicester?"
TIF Thoughts on Pochettino to Leicester…
Pochettino has been linked with some of the biggest jobs in the Premier League after he was fired by French giants, Paris Saint-Germain, but none of them opted to bring him in over their eventual hires.
The former Spurs man would be a great pick-up for the Foxes, he brings a proven winning record as he averaged 2.15 points per game with PSG and has experience at the highest level and is a big enough name that could entice their top players like James Maddison and Youri Tielemans to potentially stay.
If Leicester have the chance to bring in a manager like Pochettino they have to take that opportunity. Rodgers may have taken them to the European spots of the Premier League and to a FA Cup title, but Pochettino is a highly-regarded manager who could take them even further if given the support.
Would Pochettino go to Leicester?
Yes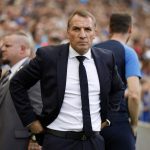 No