Presenter Conor McGilligan has highlighted one upcoming fixture for Leeds United as a possible banana skin this season.
Up to this point in their new Premier League campaign, the Whites have shown some promising signs and concerning ones too, as they sit 11th in the league with eight points after six games.
Indeed, impressive wins over Chelsea and Wolves have shown the club's potential quality, but a damning 5-2 defeat against Brentford has warned how this season could sharply turn negative too.
With all that in mind, McGilligan has warned that the November home match against Bournemouth could be a 'bit of a slippery' fixture for Leeds United.
While talking on the One Leeds Fan Channel, he explained (9:03): "Bournemouth, I actually think that's going to be a bit of a slippery one. I don't know why. But I just do.
"I've got a bad feeling about that one. So I think that would either be a draw, or a defeat, which is mental. I know you guys will be thinking: 'What, Conor, Bournemouth?'
"I just think Leeds always do this. They throw a mad result in there. It's never simple with Leeds United. So I think they're going to throw a little bit of a mad one in there. It's either going to be a draw or a loss. I'll go with a draw."
TIF thoughts on Leeds and their transfer hopes…
Interestingly enough, Bournemouth are actually sitting on the exact same amount of points as Leeds – but have played one less game – so it makes sense for McGilligan to predict an even game.
However, the two teams have not played each other with any sort of frequency in recent years. Indeed, since 2013, they have met on just four occasions, and never in the Premier League.
In that time, Leeds have won three of those games, while the Cherries won the other. And so, it looks as though this one will be a hard match to call but McGilligan evidently isn't feeling that optimistic.
Who will win?
Leeds United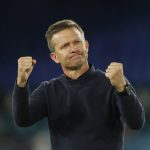 Bournemouth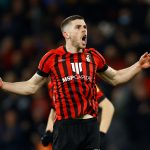 Draw