Former Everton striker Kevin Campbell has expressed his disbelief over the referee's failure to send off Virgil van Dijk in the Merseyside derby.
Van Dijk was fortunate not to have been given his marching orders after catching Toffees midfielder Amadou Onana high – with the Dutchman only being awarded a yellow card.
Speaking on TalkSport, Campbell argued that although the challenge was very much part and parcel of the game, the challenge was nevertheless endangering the opponent, which led to his bemusement over the eventual call.
Asked what he thought of the tackle from the Liverpool centre-back, he said: "Well, normally, I would look at that and say, that isn't a red card because it's just a challenge. But the way football is now, if the referee had shown a red card, I don't think anybody could've complained.
"Van Dijk caught him above the ankle. It was on the shin and it went down onto the foot. So if that ain't dangerous play or a dangerous tackle, I don't know what is. But I'll be honest with you, I don't know what a sending-off is anymore.
"There's no point even talking about it. I just don't like the whole thing of VAR. People say, 'it's not VAR, it's the people', well, they're all part of VAR. And to me, it just makes no sense."
TIF Thoughts on Virgil van Dijk's challenge and Kevin Campbell's comments…
We agree with Campbell. In our view, Van Dijk mistimes his challenge (1:13:39) – mainly due to Onana getting to the ball quicker – and on another day, the Belgian could have suffered a far more serious injury.
The severity of the blow to Onana should not distract from the risk Van Dijk took going in as he did. And in what was a controversial weekend for VAR, you would be forgiven for expecting a review to have resulted in a red card.
With that particular decision going in Liverpool's favour, we can understand why Campbell is so perplexed.
Are you still in favour of VAR?
Of course!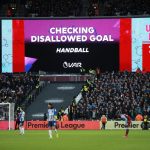 No way!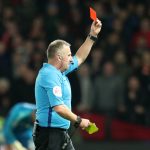 You would think that the benefit of a second look at a challenge would lead to more clarity, but we can't help but feel the technology did not come to Everton's aid – and with around 15 minutes to go at the time, the destiny of the match could have been altered had what looked to be the right decision been reached.