Greg O'Keeffe has been speaking on the All together Now podcast about how Kevin Thelwell wants Everton to play an attacking and progressive style of football.
Last season Everton were battling for any kind of point to ensure they stayed in the Premier League and that saw Lampard opt for a back three and thus, select a more defensive style that did work in the end for them.
However, after a summer transfer window in which Thelwell and Frank Lampard worked together to bring in players that the manager wanted and knew could help improve his team they are now using a back-four system more frequently which has seen them take the game to teams such as Liverpool which saw them register 14 shots against a top side.
O'Keeffe believes that a lot of this is down to sporting director, Thelwell, and his influence at the club and on the team.
"With the current ownership standards you can't really rely on the job security of the director of football at Everton either but as long as Thelwell's there, I've spoken to him and I think that he believes this is the way that Everton should play as well and all the key points that Lampard speaks of, Thelwell's absolutely in agreeance with and dictating those as well.
Which formation do you prefer Everton to play?
Back four!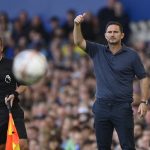 Back Three!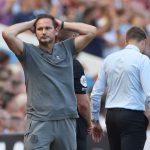 "So I'm quite optimistic in that regard as long as one of them is at the club at any given time, that's the importance."
TIF Thoughts on Thelwell's role at Everton…
When Thelwell was brought to Everton it was claimed on the club's website that he would be responsible for 'the strategic lead for recruitment and all the Club's football departments, including First Team, Academy, coaching, sport science, medical services and analysis.' which shows the magnitude of job on his hands.
It's important that Thelwell and Lampard have a good relationship given that they will work together on signings and departures, so the manager will need Thelwell to ensure he delivers the targets he lists to him and work on getting the best deal for both club and manager.
The fact that O'Keeffe has spoken to Thelwell about the style of play he wishes to see at Everton and that it appears to fall in line with Lampard's more progressive and attacking four-at-the-back display.