According to Fabrizio Romano, Everton will regret not pushing for Mykhaylo Mudryk this summer as his price is going to skyrocket in the summer after his great start to the season. 
The Toffees lost one of their biggest stars after selling Richarlison to their Premier League rivals in north London and failed to replace him with a player on the same level during the summer transfer window.
While they did sign Neal Maupay in that forward role, it recently appeared they went in for Shakhtar Donetsk's Mudryk but failed to get a deal done after their €30m bid was rejected.
Romano believes not getting a deal for the Ukrainian will be a big regret for the team as his price is going to increase after his good start to the season after he was available this summer.
He said, "I want to start this episode of our missed transfers with Mykhaylo Mudryk because it's a player that I discussed here on the channel many, many times I told you about Everton bid 30 million euros turned down by Shakhtar…
"But it's important to say that Modyrk was available on the market. Okay, big price but what the player he's already having an incredible impact in Champions League with charter … Modryk was a really big opportunity, missed opportunity because now his price is going to be crazy in January or next summer, we will see what Shakhtar will decide to do". (0:38)
TIF Thoughts on Mudryk…
The Toffees were crying out for a dangerous attacking star this summer after losing Richarlison and they failed to do this and instead signed the likes of McNeil and Neal Maupay, who have not proven themselves to be elite attacking options.
Mudryk has started the season in fine form and could have taken the Richarlison mantle at the Merseyside club if they splashed the cash to get him. So far in 22/23, Mudryk has picked up two goals and three assists in five games, with two goals and two assists coming in the Champions League.
While Mudryk is obviously unproven in the Premier League, this signing would not have been a big risk for the club as he has shown he can compete in the UCL as he has led Shakhtar to a 4-1 win over RB Leipzig and a draw with Celtic.
The price could have been a huge sticking point for the club considering their financial issues, but Mudryk has the potential to be a world-class player and they will regret not pushing for his signature this season.
Will Everton regret not signing Mudryk?
Yes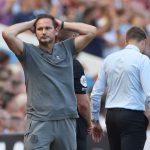 No