Dan Cook has admitted on the HLTCO podcast that he's not too worried by the fact that scout Chris Jones has left Crystal Palace, and believes the club will have a contingency plan.
It may well be a slight concern for Palace and their fans to have seen someone such as Jones depart the club, especially when he dropped down to the Championship with Middlesbrough, as it may suggest that the Eagles haven't been able to offer him what the EFL outfit have either financially or from a job perspective.
While Boro will likely see it as a major coup having landed someone from a top Premier League club to lead their recruitment drive, Palace will hope that everyone else in their scouting department can still pull together and make some top signings as they have over the past in the form of Michael Olise, Marc Guehi and Eberechi Eze.
Cook is certainly not worried about Jones' departure, claiming he has trust in the club and their decision.
He said: "It's a story that has cropped up across the sporting press a number of times in the last few days, and potentially because of a lack of other newsworthy stories doing the rounds, it has been given this inflated sense of importance in some journalists' minds.
Will Palace finish inside the top 10?
Yes!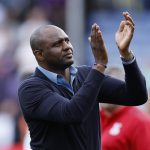 No!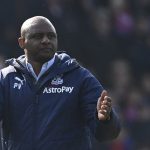 "I'm not suggesting that Chris Jones and his scouting prowess wasn't a use to us – obviously, it was. He's held in very high regard. That's why he's got this head scout job at Middlesbrough, albeit they're a Championship club and we're Premier League.
"But at the same time, he is one of numerous scouts that currently operate for Crystal Palace and I'm sure we will have contingency plans in place to make sure that he is replaced adequately and that we continue to churn out top-quality scouting across south London and indeed further afield."
TIF Thoughts on Palace replacing Jones…
Cook appears to be very confident and bullish when it comes to Palace replacing Jones, but it will always be a risk bringing someone new into a department so important as scouting as the new person may have very different ideas and ways of doing things to the ones that are already at the club.
However, as Cook mentioned the club will have a contingency plan to replace Jones sufficiently but also, he won't have been the only scout to have found players such as Guehi, Joachim Andersen, Olise and Odsonne Edouard, so his departure shouldn't completely knock their recruitment strategy moving forward.