Journalist Charles Watts has expressed his confusion after Arsenal forward Gabriel Jesus was not called up for international duty. 
With the World Cup set to take place at the end of year, a number of players will be desperate to show their worth to their national teams' coaches during the current break from domestic football.
However, Jesus has not been called up into the Brazil squad and so will just have to hope he has already impressed head coach Tite enough to secure his spot at Qatar 2022.
With Brazil set to take on Ghana later this week and then Tunisia after that, Watts has outlined his bafflement about the whole situation with the Arsenal star, calling it 'crazy'.
Speaking on his YouTube channel, he said: "One player hasn't gone away during the international break, it is surprising this one, is Gabriel Jesus.
"How on earth is Gabriel Jesus not in the Brazilian squad considering how he's been playing for Arsenal? It's just mad really.
"I spoke about Ben White being just a crazy admission by England. How on earth has Gabriel Jesus not been called up for the Brazil squad?
"There are suggestions, or some suggestions that maybe he's not been called up because the manager Tite wants to have a look at a couple of other players before the World Cup and he already knows that Jesus is going to go, so he's just kind of left him out of this one, so he can have a look at another couple of players,
"If that's the case then fair play. But if it's not and if Gabriel Jesus' place at World Cup is genuinely under a little bit of a threat. I just think it's just crazy. I mean how good has he been, what more could he possibly do?"
TIF thoughts on Gabriel Jesus and Arsenal…
Having scored four goals and created three more during the Premier League so far after just seven games, Jesus certainly has been in fine form and so it is a little odd to see him left out.
However, with 56 caps and 19 goals for Brazil, it's not as if he isn't already well known by Tite and the rest of the national team set-up. And actually, the head coach did explain that this break has been used to give other, less known players, a chance in the team.
With that in mind, Jesus' position may not be in as much trouble as some fear but it does leave the door open for someone to come in and take his spot if they can shine in the next two games.
Will Gabriel Jesus go to the World Cup?
Yes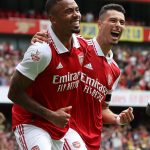 No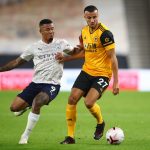 Even so, the Arsenal striker recently told ESPN (via 90min) that he respected the coach's decision and would just get his head down and try to keep shining in the Premier League.
He said: 'There was [contact], post-call, yes. I respect the coach's decision a lot, I respect Tite, the entire staff, the entire commission. As I said, I'm Brazilian, I'll always root for the team. And I also respect the other players who have a lot of quality. I'll keep doing my best to have the opportunity again.
"What's in my control is my performance. I'll always try to do my best, finish the plays. Today I had some chances that I could also improve a little more, I know. I've been training, trying to do my best."