ExWHUemployee has revealed that a possible West Ham United move for Youri Tielemans is looking unlikely.
According to the insider, the Hammers have held a long-term interest in the player, who will see his contract expire in a year's time if things don't change regarding his current deal.
However, in a new update on the situation, it looks as though a potential West Ham move for the player isn't looking likely to go through.
Indeed, while speaking on The West Ham Way podcast, Ex said that he had enquired recently about the player, but his wages could be too high – while Leicester City may also trigger an extension soon.
The insider expressed his disappointment about the update, saying: "'I also asked about Tielemans. Now, whilst we do have an interest in him, it is believed that although he only has a year left on his contract, apparently Leicester might be able to trigger an extension of that contract.
"And because of the fact his contract is low and he's had interest from other clubs, they believe that his wages could be very, very high.
"A bit of a disappointment, because I think that'd be a good signing for us."
Should West Ham try and sign Youri Tielemans?
Yes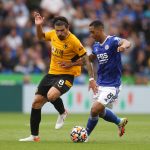 No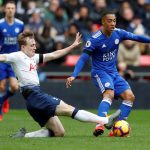 TIF Thoughts on Youri Tielemans and West Ham…
It seems as though Arsenal are currently the favourites to land Tielemans this summer, with reporter Dean Jones recently claiming that the Gunners are 'still plotting' a late move for the midfielder.
If that is the case and West Ham still wanted to try and sign the Belgian, they could end up in a bidding war that drives his wage demands up and out of reach.
On top of that, one of the most attractive aspects of any possible Tielemans transfer would have been the fact that he has just one year left on his contract, making him cheaper. But if Ex is information is correct and Leicester can trigger an extension, then once more, the cost of the deal would rise.
All in all, it does not look as if the move is likely to happen any time soon.