Fabrizio Romano has insisted that Cristiano Ronaldo is remaining a consummate professional behind the scenes at Manchester United.
It is over a month now since the Portuguese superstar requested to leave Old Trafford in a bid to continue playing in the Champions League.
However, the suitors have worn thin, with Chelsea and Bayern Munich distancing themselves from a deal, while Napoli and a number of other European elite clubs have refused the chance to land the 37-year-old ace.
The Athletic revealed that Ronaldo's agent Jorge Mendes had reached out to his client's former club Sporting with the view to a potential deal, but nothing has materialised with the 698-goal icon taking part in United's Premier League opener against Brighton & Hove Albion on Sunday, appearing as a substitute.
Now, despite uncertainty surrounding his future, Romano has claimed that Ronaldo is remaining a 'top professional' at his current employers and hasn't downed tools.
Speaking on The United Stand YouTube channel, he said: "His agent Jorge Mendes is still working to find a solution. This is an important point, Mendes will try until the end to find a solution.
"I still remember last summer between Ronaldo and Juventus was really similar to what's happening between Ronaldo and United this summer, so they try to find a way and at the same time, Cristiano is a top professional.
"I'm told that he's really training at the best level, but also he's really positive in the dressing room, with teammates – the energy between Cristiano's teammates is really positive.
"Of course, he's ambitious, and so he's not happy when you lose games, for example as happened yesterday with Brighton. But at the same point, Cristiano is a top professional and he's working at an incredible level but Jorge Mendes is trying to find a solution."
TIF Thoughts on Ronaldo and United…
Should United sell Ronaldo?
Yes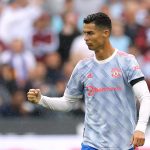 No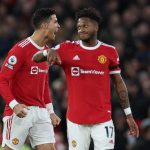 While the club have publicly stated that their player is not for sale, it had been claimed that they were willing to entertain offers – although that stance may have changed since Anthony Martial's injury trouble.
The Red Devils have had a £7.2m bid rejected for former West Ham United striker Marko Arnautovic as they look to rectify their striking issues, but with Ronaldo's options running out, he may be forced to stay at the club.
Considering the fact he was the top scorer at Carrington last season and that he appears willing to at least commit himself on the field, it would bode well for Erik ten Hag if he were to stay around.