Presenter and YouTuber James Redmond has stated that he was delighted to see James Milner confront Virgil van Dijk during Liverpool's recent loss.
The Reds' start to the new Premier League season has hardly been the stuff of potential champions. Indeed, after drawing their opening two games, things went from bad to worse for Jurgen Klopp's men.
Travelling away to Manchester United – who had lost their first two matches – Liverpool ended up losing the game 2-1 thanks to goals from Jadon Sancho and Marcus Rashford, despite Mo Salah's consolation.
During the game, after Sancho's goal, Milner seemed to blast Van Dijk for not doing enough defensively in what came across as a rather intense exchange.
Speaking about the incident on Rio Ferdinand Presents FIVE, Redmond said (7:31): "If he just simply takes a few steps more forward, automatically that's a much harder chance for Jadon Sancho to score. And he probably has to get to a point where he has to go past Virgil van Dijk and not just James Milner.
"And I was made up when James Milner got into him after the goal. Some people will say it looks like there's a disconnect within the squad.
"Now, at the end of the day, you'll know this within the business, that is always a superior to a superior. So in the hierarchy, you'll have someone who's your boss, and they'll have a boss as well.
"And as much of it as Virgil van Dijk is a leader – and as you said, he's been the best centre back in the world for years now – there is still people in this squad like James Milner."
Does Virgil van Dijk's form worry you?
Yes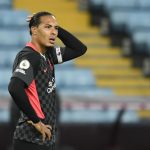 No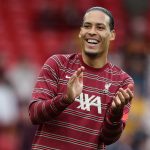 TIF thoughts on Virgil van Dijk and Liverpool…
Former Man United captain Roy Keane told Sky Sports (via Metro) that the Liverpool defender has been 'sloppy all season'. Speaking directly about the Sancho goal, he added: "'He's got to get out. He's not moved his feet."
And so it seems as though Milner isn't the only one to have an issue with Van Dijk on that particular incident. However, considering he has won so many trophies with the club, as well as individual accolades in the past few seasons, it might not always be easy to criticise the centre-back.
But, at 36 years of age, Milner has seen plenty over his career too and clearly had no issue putting the player in his place following this mistake.
It might have seemed controversial at the time, and perhaps it does hint at a 'disconnect' within the team, but it could bode well that Milner is still willing to demand the best from his teammates no matter who they are.