Phil Hay has claimed that a Leeds United documentary is indeed coming to people's screens in the near future.
It was a few years ago now that Amazon put together and produced the documentary 'Take Us Home' which went out on the company's streaming platform, but they appear to be readying another instalment in the near future.
This time it is believed to be following the club and its academy stars, according to Hay, which will likely be great viewing for fans who want to get some more behind-the-scenes access and perhaps help tempt younger players to join the club if everything looks appealing.
Hay confirmed on the latest episode of The Phil Hay Show that the documentary is currently in the pipeline.
He said: "I don't think it's been released yet, but it is on the way. They've been producing a documentary at Leeds about the academy about academy journeys and this, that and the other.
Will Leeds finish in the top 10?
Yes!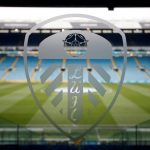 No!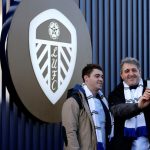 "It obviously follows on from the Take Us Home series, so I don't have a date for that, I don't know when it's appearing, but it absolutely is in the pipeline."
TIF Thoughts on the Leeds documentary…
It's an interesting topic for many people to discuss making a documentary of what goes on behind the scenes at football clubs, as it surely has to have an impact on players and managers in terms of their day-to-day work, however, it will also very likely bring about more fans, attention and money, so it's a fine balancing act.
While a lot of documentaries look at the first team and follow them throughout the season, if this one is indeed set to be taking a closer look at academy life, it will offer an interesting insight into what it's like to try and make it into the big time – something that very few people will have ever experienced.