Paul Merson has claimed that Leeds United will need to get a result at the weekend if they don't want to be in a relegation battle.
Leeds United began the 2022/23 Premier League season in winning fashion after they beat Wolverhampton Wanderers 2-1 at home, and four of the new signings were awarded full first-team debuts.
The last campaign was a difficult one for Leeds, they managed to retain Premier League status on the final day of the season when they beat Brentford, but they suffered from several injuries throughout the season, which was a huge reason for their downfall.
Although Leeds impressively won 2-1 in their opening fixture of the season, Merson has still claimed that if they do not win against Southampton at the weekend then they could find themselves in a relegation battle.
"The jury's still out on Leeds. They managed a great result the other day, and we'll have to see if that was a fluke. If they don't want to be in another relegation battle, they'll need to get a result against Southampton," Merson said.
Do you think Leeds will get relegated this season?
Yes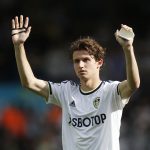 No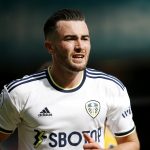 TIF Thoughts on Merson's comments…
Leeds might have lost two of their key players over the summer, Kalvin Phillips and Raphinha, but they have invested the funds back into the squad and brought in seven new faces to the squad, so it will be interesting to see how the new look squad fares.
Merson has tipped Leeds to be in a relegation battle if they lose against Southampton, which could be seen as a ludicrous claim as it is still incredibly early in the campaign and their new players have not had a significant amount of time to settle into the club.
However, indulging deeper into his comments, Southampton did lose 4-1 on the opening day of the season, so he might have been implying that if Leeds lose to them, this could be an indication of bad things to come.