Journalist Conor McGilligan has urged Leeds United to hand Archie Gray a new contract amid interest in his signature. 
In a recent report by The Athletic reporter Phil Hay, the journalist explained that the 16-year-old is being constantly watched by the Premier League's leading clubs.
Among that list, unsurprisingly, are Manchester City and it seems as though they could he could be a target for the reigning English champions in the near future.
In reaction to his news, McGilligan expressed his fear about losing to top 'talent' and outlined how key it was for Leeds to get Gray to commit to a future with the club.
Speaking on the One Leeds Fan Channel, he said: "I mean, when I've seen him I'm staggered by how a 15/16 year old is that aggressive, how he's that good on the ball, how he's that good off the ball.
"And you know he's getting a little bit of a physical presence about him. I'm not talking about width-wise, but I'm talking about height. You know he's what maybe sort of six foot-ish now, if he can develop a little bit in the gym, he's going to be a proper player.
"He's got all the technicalities there. It's just that physical prowess that because of his age he's missing at the minute. And Leeds really do need to tie him down. because when you're getting these big clubs looking at him already you know that he's going to be some talent."
Will Archie Gray be a star one day at Leeds?
Yes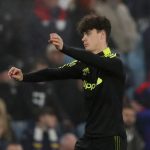 No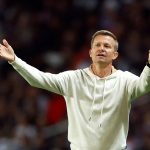 TIF thoughts on Archie Gray and Leeds…
As explained in The Atheltic article that outlined City's interest, Gray will only be able to sign a professional deal when he turns 17 next March, and so there will be a nervous wait in the meantime to see if he commits to the club.
However, one thing that may work in the Whites' favour is the fact that he is the great-nephew of Leeds United legend Eddie Gray, and so that family connection may evoke a certain amount of loyalty in him at this stage.
Still, having already impressed for the Leeds season team (if only during preseason), it seems quite likely that Gray has a big future. With that in mind, it's no shock to hear a race for his signature may already be on.