Presenter Dave Vitty has been speaking on the All Together Now podcast about how Anthony Gordon won't be more than a bit-part player if he leaves Everton.
Interest in Gordon has been rife for most of the summer, with Chelsea now said to be willing to pay £60m for the winger, who has started just 33 Premier League games.
It is quite an absurd sum of money for someone who only managed to score four goals last season, and what is perhaps even stranger is that Gordon wants this move to happen to boost his chances of making the World Cup squad this winter, although he would surely have much stronger competition for places at Chelsea, and in turn, get less game time.
Vitty believes that someone needs to help inform Gordon of how his role at Chelsea will be quite insignificant compared to what he has on offer at Everton.
He said: "I think if you're talking about the figures that they're talking about, and if they could push it to £50m, I think you bite their arm off, don't you? I mean, he's a young lad and he's a good player and he's a good prospect and he's a local lad and blah, blah, blah. But, £50m or £45m or whatever, is crackers money for somebody of his experience.
Should Everton sell Gordon for £60 million?
Yes!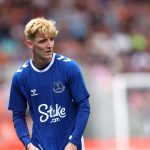 No!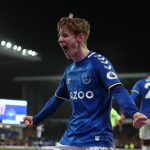 "But I just can't understand him or his – well, I can understand his advisers because they'll be getting a bloody hefty cut out of it, won't they; that's ultimately going to be the motivation from an agent's point of view – but somebody needs to speak to him and kind of go, what do you seriously think is going to happen? Do you seriously think you're going to play at Chelsea, other than bit-part substitutions?"
TIF Thoughts on Gordon's future…
It will be a huge shame and blow for Everton to lose one of their own, however, if the club can turn a £60m profit on someone they nurtured through their academy and paid nothing for, it would surely be too good an offer to turn down.
For Gordon, though, it really makes very little sense, because they already have Raheem Sterling, Kai Havertz, Mason Mount, Callum Hudson-Odoi and Christian Pulisic at Chelsea who can play in his position, so his minutes would surely drop significantly despite his breakout season last term.
As things stand, it would seem that the only winners would likely be Everton as they'd receive a huge cash injection and be able to bolster their attacking frontline, with a move for Joao Pedro said to be of interest to the Toffees.