Presenter Kate Mason is keeping an eye on Steven Gerrard as she believes the Aston Villa manager could be next to face the sack for his inconsistency and lack of strategy. 
Despite bolstering the squad over the summer with top talents like Philippe Coutinho, Diego Carlos and Boubacar Kamara, Villa find themselves 15th in the Premier League table with one win and three losses so far this season.
Their last two results have been very poor, as they were on top during both – going 1-0 up against Crystal Palace early on before eventually losing 3-1, before controlling their game against West Ham and conceding a late goal which handed them the loss.
As a result of this disappointing start, Gerrard's job has now been called into question, with Mason claiming it is his lack of strategy and his inability to enforce his plan into the struggling side.
Discussing which manager could go next following Scott Parker's dismissal at Bournemouth, Mason told the Rio Ferdinand presents FIVE show: "I think in terms of Aston Villa, that would be the one that I would have my eye on.
"I think the situation they've got there is that it's inconsistent. Again, of course, we know we've only played four games this season, but even still, it's the wide variety of results that we're getting that makes you feel like there's not really a plan, there's not really a strategy.
"He's had a difficult time in terms of the number of changes he's had to make. So if you look at the centre-back pairings, I think he's had at least four different centre-back pairings just in the season in the league games. And that is a really difficult situation.
"If you look at Tyrone Mings, he was considered to be third-choice, but then injuries have pushed him up again – now he's injured.
"If you look at some of the [better] sides, even already at this stage of the season, they are settled – you know pretty much what side you're going to get.
"Because it's early in the season, these players need to know their jobs, and I'm not saying that Steven Gerrard doesn't have a plan, but it just feels like he's not been able to enforce it on his side, partly because of all these switches in personnel, and partly because they've been so inconsistent as individuals as well."
TIF Thoughts on Gerrard's job…
After having come from Rangers where he went undefeated and won the Scottish Premiership title over their bitter rivals Celtic, it is not surprising Villa fans were elated after his arrival at the club during last season.
However, now he has been at the club for some time, it is becoming more and more obvious that he is maybe not cut out to be successful at this level. At the time of writing, he has only managed to win 11 of his 31 games in charge of the side in the top flight, which is a win rate of just 35.5%
Villa have spent £166.34m over the last two summers according to Transfermarkt, so we feel this kind of win return is just not good enough and will not help them achieve their ambitions of breaking into the top 10, let alone any higher.
Considering the manager's treatment of former club captain Tyrone Mings as well, we think the club should consider their options as soon as the need becomes apparent and look for a replacement.
Should Villa sack Gerrard?
No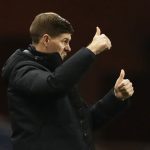 Yes