Journalist Charles Watts has said that people he has spoken to at Arsenal are not worried about talk of a Financial Fair Play breach at the club.
According to a recent report in The Times, the Gunners are among 20 European clubs on a watchlist of teams who may be in danger of breaking FFP rules.
The article explains that UEFA are supposedly preparing to announce sanctions in the next month for 10 clubs who have breached the guidelines, including the likes of Barcelona, Paris Saint-Germain, Juventus, Inter and Roma.
And while Arsenal are named as one side that could potentially be in trouble, Watts has stated that his sources within the club have said they are 'not worried' about the situation.
Indeed, while speaking on his YouTube channel, the journalist explained: "UEFA are looking at them and they could be put on a watchlist in terms of their FFP and their spending in recent years. It has certainly generated a lot of debate so far today [Tuesday], I've seen a lot of people are talking about it.
"I don't think it's anything massively to worry about. Speaking to people at Arsenal about it, they're not worried about it. They haven't been contacted by UEFA at all about FFP or about their spending.
"Arsenal are absolutely insistent that the club is being run in line with regulations, so they're not worried about it."
Are you worried about a possible FFP breach at Arsenal?
Yes
No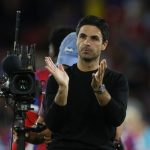 TIF thoughts on Arsenal…
According to Transfermarkt, the Premier League club have already spent £118.86m this summer, bringing in only £21.42m in sales. On top of that, Arsenal spent £150.66m last season, too.
No doubt, a level of spending such as that may well have caught the eyes of UEFA. However, while that money has gone out of the club, recent departures of players such as Pierre-Emerick Aubameyang – who would have been on high wages – should have freed up a lot more cash for the Gunners than meets the eye.
All in all, if Watts is to be believed, it seems as though the club really are not concerned at all by this issue and so fans should be able to relax about the current situation.