Journalist Charles Watts has slammed pundit Richard Keys for his 'classless' comments on Arsenal manager Mikel Arteta.
The beIN SPORTS man recently claimed that the Gunners were 'embarrassing' and 'disrespectful' to their opponents after they celebrated a dramatic home win in the Premier League this past weekend.
He also went on to take a personal dig at Arteta, saying (via Metro): "I can't hide the fact I find him [Arteta] extremely irritating. Waving his arms around like a windmill for 90 minutes, as if anyone can hear him, let alone see him. And he's never in his technical area."
Speaking about those comments on his YouTube channel, Watts claimed that the pundit's rant on the club's celebrations was clearly coloured by his dislike of Arteta, and questioned Key's ability to enjoy football.
The journalist said: "He also went even further than that with a really classless comment about Arteta.
"He said, 'I can't hide the fact that irritates me so much, waving his arms around'. So he's clearly got a problem with Arteta and he made that clear, so maybe that has influenced his comments a little bit as well. He just can't stand Arteta, can't stand Arsenal.
"I was just watching it, I was just thinking, what is the point? If you can't celebrate, what's the point? Football's about fun. It's about celebration. It's about spontaneity. It's about support. It's about passion."
Have you been impressed by Mikel Arteta and his management style?
Yes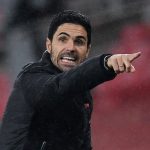 No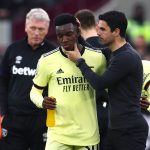 TIF thoughts on Arsenal and Mikel Arteta…
In their last outing, Arteta oversaw his 100th Premier League game with Arsenal. In that period, he picked up 53 victories – which is just one win fewer than Arsene Wenger managed after the same amount of games. The Spaniard has also seen his side score more goals (162) than Wenger (156, via Daily Star).
With that in mind, we've all clearly now had a good enough chance to look at Arteta and try to understand his coaching style and touchline mannerisms, and it seems as though Keys really isn't keen on the Gunners' boss.
Even so, it's one thing to comment on a manager about his coaching ability and another to use a public forum to bash them due to your own personal feelings.
All in all, it's easy to see why Watts has slammed the typically classless Keys.