Journalist Charles Watts has claimed that manager Mikel Arteta may have suggested that Arsenal want to sign two players in the remainder of the window.
With the market set to close in just a matter of days, on September 1, it remains to be seen if the Gunners will see any new player arrive.
Having just loaned Nicholas Pepe out for the season – he joined Ligue 1 club Nice on loan – there may well be some space for at least one new acquisition.
With that in mind, Watts asked Arteta about his plans in the market and the Arsenal boss spoke about wanting players, plural, instead of just one target.
The journalist spoke about this possible slip of the tongue on his YouTube channel, saying: "I then asked him: Look, if you don't manage to sign anyone, are you confident that this squad that you have right now is strong enough to achieve what you want to achieve, certainly until January at the very earliest?
"And he said: 'We have done things in a different way, this summer at the start of the window, we signed players before getting other players out. Now we've done something different. We have let a player go and maybe we'll be able to recruit somebody, but it's not a guarantee because the players are still not here. What I do guarantee is the day the window closes, for me, this is the best team in the world, and I'll try to get the best out of them'."
Watts then said: "Interesting that he says players there and not player. I don't know if that was just me reading a little bit too much into it and it was a little bit of a slip of the tongue. Does that potentially imply more than one player could come in before the window shuts?
"I don't know. Personally, for me, I still think the most likely option is that one player comes in, and not two. But you never know."
Will Arsenal sign a new winger before the end of the transfer market?
Yes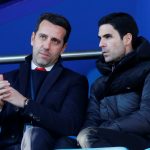 No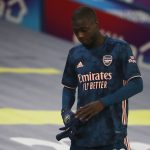 TIF thoughts on Arsenal and their plans…  
It's certainly no secret that the Gunners are in the market for at least one new man. That player may well be a winger too, with Pedro Neto of Wolves being the name most strongly linked in the media as things stand.
On top of that, a midfielder may also be targeted. Leicester City man Youri Tielemans has remained the subject of much interest over the course of the summer, and so he too could be an option for Arsenal.
It certainly seems as though Arteta and co are hoping for another arrival, but could this slip of the tongue mean that at least two men could on the agenda for the Gunners in the coming days? Only time will tell.