Tottenham Hotspur forward Dejan Kulusevski has issued Harry Kane with a brutal message on the striker's free kicks. 
A video clip has now surfaced on Twitter from an interview with a number of the Spurs squad before their first pre-season game in South Korea.
Set pieces have been a major issue for Spurs recently and there has been a cry from the Tottenham faithful for their talisman to stop taking free kicks.
The Swedish winger was speaking on a Korean show ahead of their clash against the K-League XI in which the Lilywhites prevailed 6-3 victors in Seoul.
However, it was apparent the 21-year-old had a message for Kane ahead of the game where both Son Heung-min and Kane went on to score a brace:
(0:00) "Hi, Harry [Kane]. This is Dejan Kulusevski speaking. And I think you're one of the best strikers in the world. But if you get a free kick, Wednesday [K-League XI friendly], I hope that I think Sonny would take it. I hope that's okay with you," he said.
TIF Thoughts on Kulusevski's comments…
On the whole, we have to agree with the Swede. Kane's free-kick taking often leaves a lot to be desired with only a handful of goals coming from free kicks.
Does Kane need to give up free-kicks?
Yes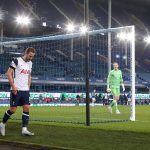 No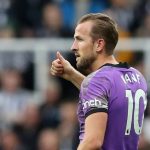 However, the irony comes in that Kane actually scored from a free-kick in the game Kulusevski was speaking about – albeit taking a deflection along the way.
Son is who Kulusevski wanted to take the free kick and in recent weeks he has shown clear ability from a dead ball with two goals for South Korea coming from free kicks before the Spurs trip to Asia.