Tottenham Hotspur will not finish ahead of their north London rivals and will place outside of the Champions League spots, according to Paul Merson. 
This is the prediction the Sky Sports pundit has provided in his latest column for Sportskeeda as he shared his expectations for the upcoming campaign.
Spurs were able to capitalise on Arsenal's end-of-season capitulation just a couple of months ago which saw Antonio Conte's men clinch a spot in the top four after a dismal start to the season under Nuno Espirito Santo.
Since the end of the campaign, Fabio Paratici has worked on bolstering Conte's squad with the soon-to-be six additions in the summer window with Djed Spence closing in on his arrival.
However, despite Spurs adding significantly in the window and having Conte and the helm, Merson believes they will miss out on a top-four finish to Arsenal:
"If I had to pick one of the two north London side, I'll have to go with Arsenal. Tottenham's participation in the UEFA Champions League this season could be an issue for them, as they'll have a bunch of tough mid-week games to cater to in between their Premier League commitments," Merson wrote.
"They don't really have a big squad, which could make all the difference. Arsenal, on the other hand, should be able to manage their domestic commitments as the UEFA Europa League isn't that high in terms of quality, at least in comparison to the Champions League."
TIF Thoughts on Merson's comments…
We do find this conclusion a pretty difficult one to agree with. Yes Spurs are playing Champions League football, however, they have made major additions this summer to bolster their squad for the extra games.
Where will Spurs finish this season?
First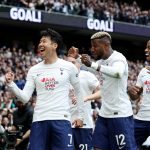 Second-third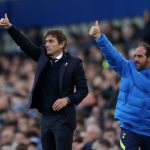 Fourth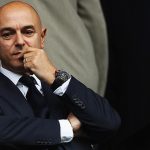 Fitfh or lower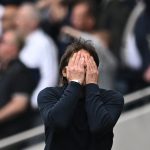 In the same breath, Arsenal will be playing on Thursday nights and given they will be hopeful of going far in the tournament, they could well have more European games to play than Spurs.
However, the main issue with Merson's prediction, for us, is that Spurs did not get going until November when Conte arrived and we simply cannot see Harry Kane scoring one league goal by December again.
Spurs already look to be setting the pace for the fitness levels this off-season and alongside their transfer business, some pundits believe Spurs will be targeting the title race in the season to come.