Dean Jones has been speaking on The Done Deal Show about why it's taken so long for West Ham to make a breakthrough in talks to sign Armando Broja.
The Hammers finally look set to address their depth at striker – a position that has been ignored and left for Michail Antonio to carry ever since club-record signing Sebastian Haller was sold to Ajax in January 2021.
West Ham are now said to be in advanced talks over the signing of 20-year-old Broja, who spent last season out on loan with Southampton where he netted six league goals, which has seemingly convinced the Hammers to splash out around £30m on the Albanian.
However, it has taken a while to reach this stage, and Jones has now revealed why.
He said: "They've been in that boat before where they've taken a player – say Jesse Lingard – on loan, he's been great and they can't get him back and they lose that part of their team that they need to piece together again.
"So, they were like, 'well, if we get him [Broja], we'd rather we could just have him, how much is it?' Now, from what I hear, there was a bit of a discrepancy because West Ham were told £30m, but other teams had been told closer to £20m and West Ham found out about that and they're like, 'hang on a second, why are we being told that he's almost £10m more than everybody else is being told?'
Who should start for West Ham?
Antonio!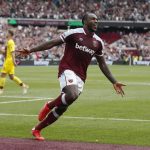 Broja!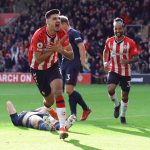 "So there was a bit of miscommunication there, I think, maybe even internally at Chelsea – maybe that's as a result of the takeover, I'm not sure the exact reasoning for it. But because of that, it's all been drawn out."
TIF Thoughts on Broja going to West Ham…
With Broja still at a tender age in his footballing career, it's unlikely that he will arrive and demand to be the starter up front in every single game for the Hammers, which should allow David Moyes to alternate between the youngster and Antonio.
The latter has served West Ham very well since moving to his striker role, which has coincided with the Hammers qualifying for Europe in consecutive seasons, so it would be very unlikely for Moyes to instantly discard the Jamaica international, although having another option can only be good moving forward.