Presenter ExWHUemployee explained how West Ham United could end up being linked with Jesse Lingard next summer.
Throughout the current transfer window, the Hammers had been linked with a possible move for the midfielder who was available on a free transfer.
However, after months of speculation, Lingard opted to move to Premier League rivals Nottingham Forest instead.
Upon hearing the news, Ex posted an update to The West Ham Way Patreon page explaining that the former Manchester United man had 'given his word' to join the Hammers, only to change his mind.
He then outlined how the player's contract could  potentially see him linked with West Ham once more in the not too distant future.
Ex wrote: "Jesse Lingard has completed his move to Nottingham Forest turning down the chance to join the club, bringing an end to this saga for now.  The player had given his word that he would join West Ham but when a bigger offer came in from Forest he has made the move after West Ham would not match this offer.
"As we reported on patreon it will be a one year contract so that if they get relegated he can leave the club and we can enjoy another summer of speculation on whether he will join us or not. (hopefully this won't happen really)."
Will West Ham been linked with Jesse Lingard again next summer?
Yes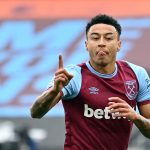 No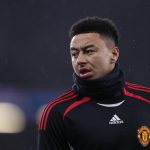 TIF thoughts on Jesse Lingard and West Ham…
Considering Forest have only just been promoted back to the Premier League, it's quite likely that they could be dragged into a relegation battle and may even go down.
If that is the case, as Ex explains, Lingard would be free to leave his current side. This would then quite possibly see West Ham set for 'another summer of speculation' regarding a move for the player they have so heavily been linked with over the past few months.
While that may well be a situation that plays out, after all the drama Ex is probably not alone in hoping that won't end up happening.