TalkSPORT journalist Alex Crook has slammed the rumours of Jesse Lingard's move to Nottingham Forest and believes the smart move is to go to former club West Ham United. 
Lingard has been linked with various moves this summer, from Major League Soccer sides Inter Miami and LA Galaxy, but both have withdrawn themselves from the race reportedly. Most recently he has received interest from Forest who have made a lucrative offer to the 29-year-old.
West Ham has been repeatedly linked to Lingard and Crook believes it is a 'no-brainer' for him to make the move to East London over a move to Forest and stated that if he does move to the latter, it will be for money reasons.
Crook told talkSPORT, "For Jesse Lingard, I'm not convinced this is the best move that he could make. I think it comes down to money. The offer that Nottingham Forest have got on the table, as I understand it, is more than what West Ham are offering.
"This is a player who needs to revive his career and he did that for a short spell at West Ham. So, there's a manager in David Moyes that he knows gets the best out of him. He's got relationships with some of those West Ham players, he struck up a really close bond with Declan Rice in particular.
"I think it's a no-brainer for Jesse Lingard to go back to West Ham. If you're talking about £30k a week difference. Listen, he's a multimillionaire anyway, he doesn't need the extra 30 grand a week. West Ham for me would be a better career move. Basically, Nottingham Forest is starting the season in a relegation battle."
TIF Thoughts on Crook's comments…
With Lingard heading into his 30s soon, he may want to cash in on a huge contract. But Crook is probably right in that a move to a side like West Ham – where he will likely be challenging for a spot Europe, rather than a potential relegation battle with Forest – is the best move.
Lingard impressed during his loan stint at West Ham during the 20/21 season, bagging nine goals and five assists in just 16 games in the Premier League. During this time, according to Fbref, he ranked in the 96th percentile for goals, 92nd in carries into the final third, and 91st for passes into the final third compared to other attacking midfielders and wingers in Europe's top five leagues.
Lingard has a relationship with the squad, manager and fans in East London so it makes more sense to return to the Hammers. But in the world of football, money talks and Forest seem willing to offer what he wants.
Where will Lingard end up?
West Ham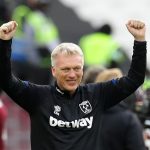 Forest