Dean Jones has revealed on The Done Deal Show what he has been told the mood is like on Tottenham Hotspur's pre-season tour.
It seemed pretty obvious from early on in the transfer window that Daniel Levy and Tottenham were ready to back Antonio Conte this summer, with ENIC pumping an extra £150m into the club's coffers and also bringing in two players over 30 as their first pieces of business.
The backing Conte has received didn't stop there, with Spurs having now brought in a total of six new signings before even reaching August, with talk of further additions in the form of James Maddison still rife.
Jones has claimed that somebody who is on Spurs' pre-season tour told him how Conte appears at the club.
He said: "To have got all their key business done this early in pre-season, it's just perfect for Conte, and he's so happy and I think that's what's key. Keeping Conte as happy as he is right now is an absolute win for Tottenham and Daniel Levy.
Will Spurs win some silverware this season?
Yes!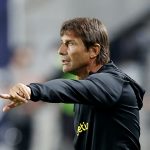 No!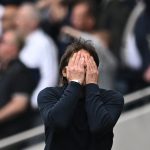 "I was speaking to someone who's on the tour with them and they're like, Conte is just so happy, like he seems like a different person. Obviously, you still see the warrior side of him when he's sending the players on 42 laps of the pitch or whatever he did in 30-degree heat, but genuinely, his demeanour… he looks like a man who's very content with his lot at the moment."
TIF Thoughts on Conte at Spurs…
It will be some achievement by Levy and Spurs to keep Conte happy as he famously had a falling-out at Chelsea when he was last in the Premier League – and especially given how Levy was with Mauricio Pochettino in the transfer market.
However, it shouldn't be too much of a surprise that Conte is seemingly happy with what he's got to work with as six new signings could well help Spurs launch a real challenge for some silverware and a solid spot in the top four this season.